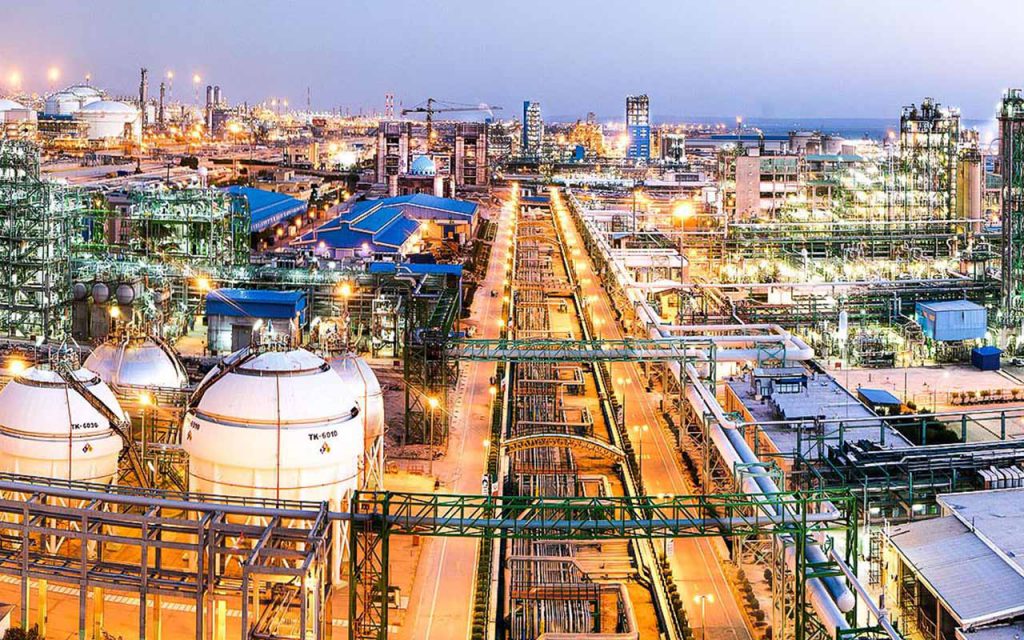 Abadan Petrochemical Company
Built on the basis of a lease obtained in 1909, it was completed in 1912 as a pipeline terminus, and was one of the world's largest oil refineries. In 1927, oil exports from Abadan totalled nearly 4.5 million tons.The refinery was largely destroyed in September 1980 by Iraq during the initial stages of the Iraqi invasion of Iran's Khuzestan province, triggering the Iran–Iraq War, It had a capacity of 635,000 b/d in 1980 and formed a refinery complex with important petrochemical plants. Its capacity has been increased steadily since the war ended in 1988 and is now listed as 429,000 barrels per day (68,200 m3/d) of crude oil.
Esfahan Petrochemical Company
Esfahan Petrochemical Co. is the first Producer of aromatics line of chemicals in Iran. In 1992, with the aim of producing over 300,000 tons/year of Benzene, Toluene, Ortho-Xylene, Para-Xylene and Mixed-Xylenes joined other country's petrochemical producing plants. Being respected as one of the infra-structure petrochemical plants of the country, its strategic Products are being used in downstream line of industries such as Production of: Detergents, Plastics, Polyester fiber, Plastic softeners, Paints and other applications. With the help of highest technologies implemented in the design of the production units all stages of Production Process are controlled by the most advanced DCS system. EPC, from the start-up of its production units for achievement of customer's satisfaction as its first goal has chosen to acquire quality system in all areas of production activities. With the great endeavors and obligations of the hard working personnel, EPC during the last five consecutive years of its operating life has been designated and honored with "The Best Complex of the Year" Award from mother company National Iranian Petrochemical Co. of Iran.
Bakhtar Petrochemical Company
Bakhtar Petrochemical Company was established in February 2003 with the initial capital investment of 2000 billion Rials as a holding company, funded by following stockholders to provide the required capital investment for its Subsidiary Companies. National Petrochemical Co. (30%), Pension funds of Petroleum Ministry (20%), Arak Petrochemical Co. (10%), Isfahan Petrochemical Co. (5%), MelliBank Investment Co. (5%), Social Security Organization (5%), Pension Funds Investment Co. (5%), Ghadir Investment Co. (5%), Petrochemical Industries Investment Co. (5%), Modabber Investment Co. (5%), Iran Industrial Development Co. (2.5%), Rena Investment Co. (2.5%).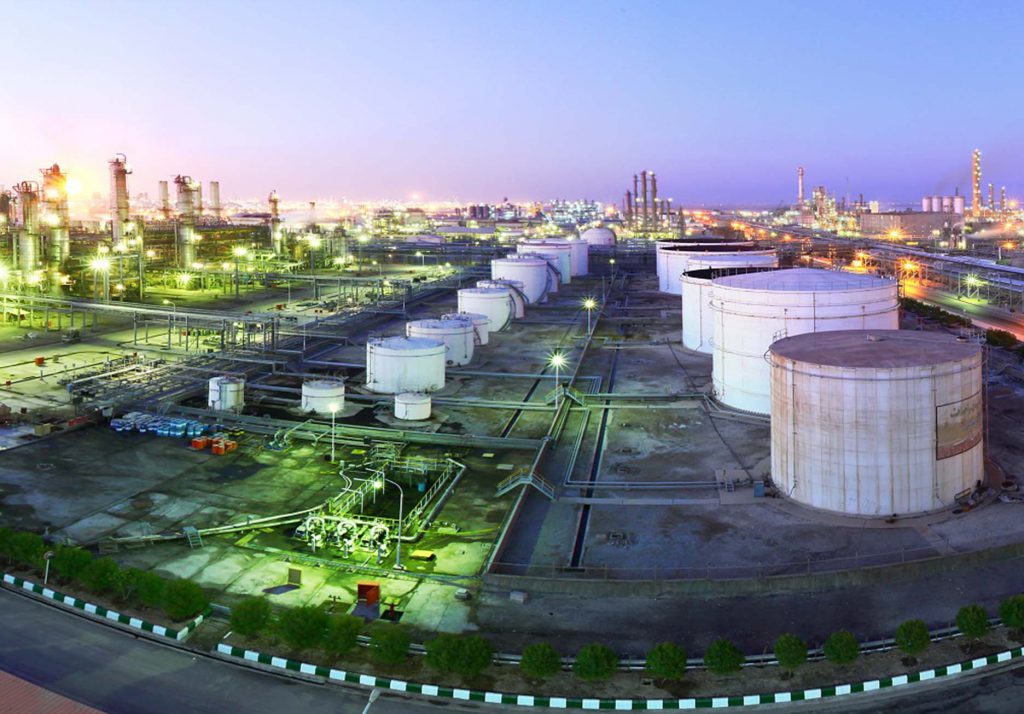 Bandar Imam Petrochemical Company
Bandar Imam Petrochemical Complex (BIPC) is located on the northwest side of the Persian Gulf. Receiving Naphtha, NGL and Methanol enables Bandar Imam to cover a diversity of Olefin and Chlor-Alkali products such as HPDE, LDPE, PP, PVC and Caustic Soda. Bandar Imam has been founded in 1971, yet is the largest petrochemical plant in Iran. It also is the largest LPG producer in Iran.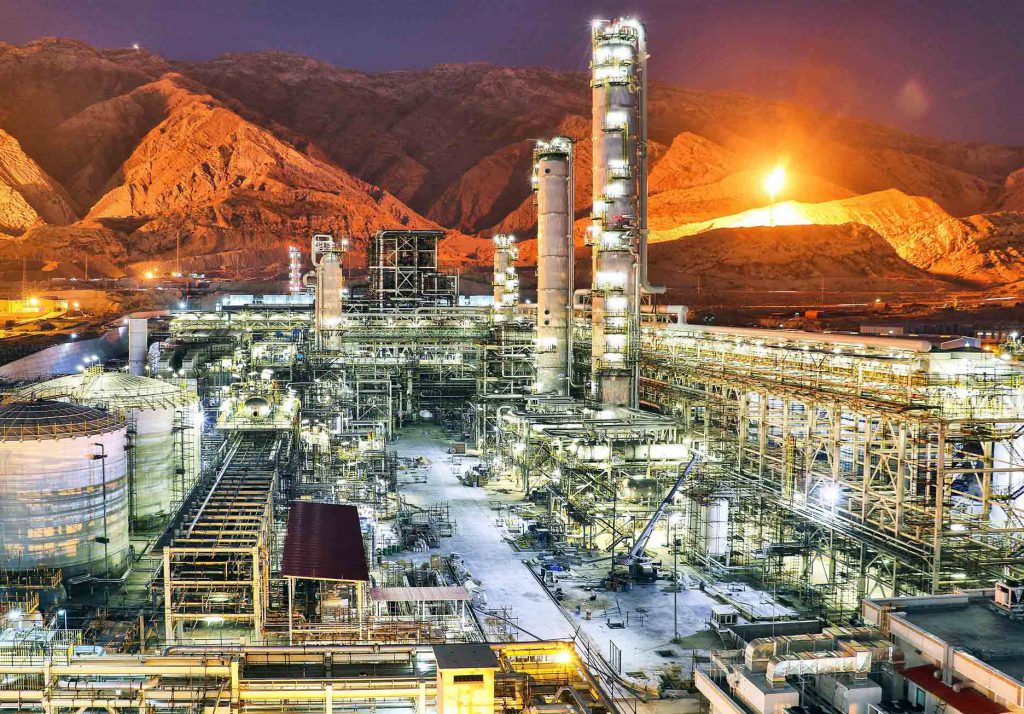 Bushehr Petrochemical Company
This petrochemical plant located on South Pars & Pars Special Economic / Energy Zone (Phase2) at a 60 Hectares area. The goals of this project are producing of Ethane, Ethylene, C3+cuts, Methanol, Sulfur, EG, LLPDE/HDPE, Acetic acid and C3/C4. Total production capacity is more than 5 million ton per year. The feed of plant is sour gas which will be supplied from south Pars gas field.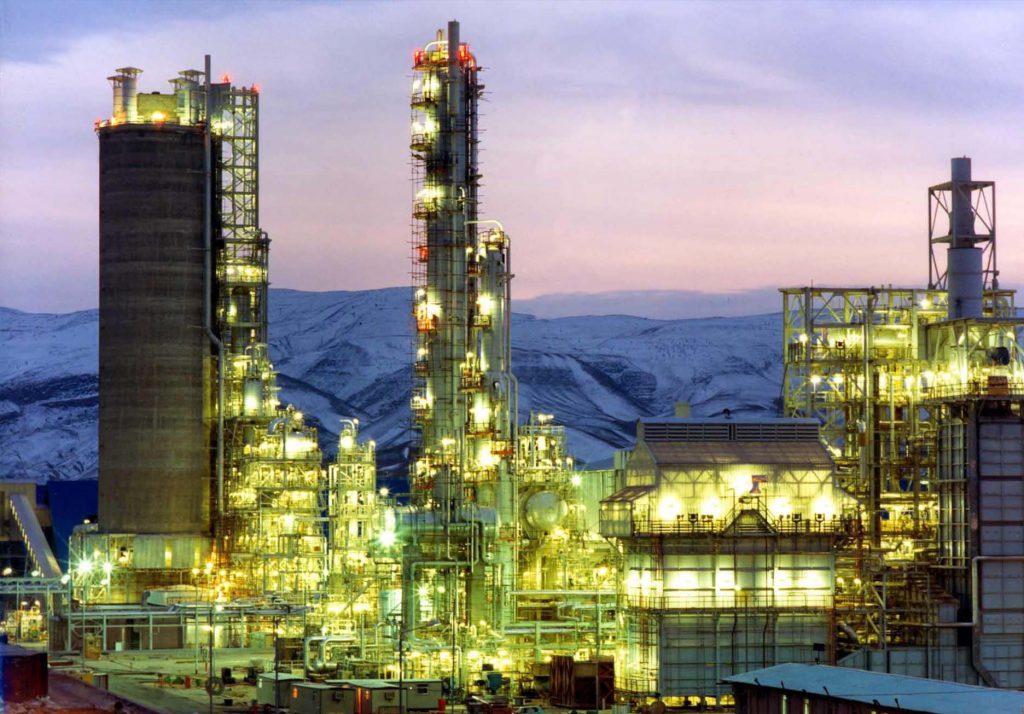 Tabriz Petrochemical Company
Tabriz Petrochemical Company (TPC), established in 1990, operates a large production complex at Tabriz city suburb in north-west of Iran. The complex encompasses an area of 391 hectares at an altitude of 1362 metres above the sea level and is situated adjacent to Tabriz Refinery. Operating since1996, it mainly produces raw plastics such as polyethylenes, polystyrenes and ABS. The main feedstock for the complex is light and heavy naphtha and Liquefied Petroleum Gas (LPG).Major portion of the feedstock is supplied by Tabriz Refinery and the rest by Tehran Refinery through pipeline and petrochemical companies at southern Iran by truck. The water needed for the complex is supplied by the urban water network. TPC produces entire electrical power needed for its operation . The Complex consists of several production units and some utility units. The Olefins plant which acts as the mother unit of the Complex and supplies the feedstock to other units was commissioned in January 1996 and the latest unit of the Complex ( Hydrogenation of C4/C5 )in May 2013. TPC is a Public Limited Liability Company ( PLC ) whose main shareholder is Tabriz Oil Refining Company that operates Tabriz Refinery.